A site-specific performative installation, re-created for each new location, interacting with the architecture of the building; and transcending its past, present and future functions
In 2013 Heine Avdal and Yukiko Shinozaki renamed their Brussels-based company fieldworks to reflect their increasing interest in location-specific work. Their inventive interactive productions examine the functions and meaning of the spaces we encounter, in performance and in everyday life. The relationships of tension between the body, objects, space, and movement are central to all of their creations, which experiment with various modes of interaction between people and their environment. How does a space produce or affect movement? And how does movement, in turn, produce or affect space? fieldworks' performances animate places and objects to examine the kind of archives (memory, history) a space, movement, and the body might hold or represent.
carry on is the latest iteration in a series of works, which began with distant voices in 2014, evolved into the installation-performance versions of carry on presented in the lobbies of Spiral Hall in Tokyo, Japan, and M Museum in Leuven, Belgium, in 2015, and now continues in this, radically site-specific format, entirely refigured for every new location where it takes place. This history/process speaks to the way in which movement, choreographic strategies, modes of creation or collaboration, fascinations, concerns, and other "material," in dance, is carried over, from one presentation or event to the next, and takes on different forms and guises along the way.
carry on is indeed concerned with transformation on different levels. For this project, of which several versions were developed since Leuven (2015), Avdal and Shinozaki work in places that are in the process of transition, or will be transformed in the near future. After spending time with the site, observing and unraveling the characteristics of the building, its architecture, structure, regular uses, occupants, and history, the artists begin to transform it into a fascinating alternative version of itself. To set the location in motion, they stage a series of subtle, playful scenes and imaginative interventions in its rooms, corridors, obscure hidden corners, and surrounding outside spaces.
In small groups, spectators/participants are guided through the building by a small black cube. This cube, too, is in transit: it travels through the site and, as a magical object of sorts, transforms throughout the performance. It is passed on, from one performer to the next, taking us along for its fascinating ride. The cube pops up in unlikely places and variously steers our focus, actions, and movements. It forces us to zoom in on strange details, and on the visible traces of the building's past and present uses. It also alerts us to what remains invisible, or what Avdal and Shinozaki call "the presence of absence."
In addition, this tiny cube – which is also an incarnation of the large white cubes that were animated by the performers to form a kind of living sculpture in distant voices – regularly changes size, and even multiplies. In the course of the performance, it continues to catch us off guard, constantly changing our perspective, on the architecture and what is occurring in it. It becomes an art object, part of the story of the building, as well as the narrator of a story of its own. Multiple narratives intersect in this performance, in which a series of three-dimensional white cardboard letters, small handwritten notes, as well as the bits of text and other markings already present in the location, also play a part, and offer clues, signs, and indications for reading the action and the spaces.
As the journey continues, spectators/participants are made to question what they know about the place, and encouraged to unravel its rules and codes. In the process, we become acutely aware of our surroundings and of our own movements. Not only do we start to read the place differently, we are also made to reconsider our own behavior, habits, and ways of looking.
Sara Jansen (April 2018)
Since its premiere in 2015 at Spiral Hall in Tokyo, Japan, new versions were developed for M Museum in Leuven, Belgium (2015), Rucka Artist Residency Centre in Rucka, Latvia (2016), PACT Zollverein in Essen, Germany (2016), Sentralbadet in Bergen, Norway (2016), Tou Scene in Stavanger, Norway (2018), Teateret in Kristiansand, Norway (2018), Bankplassen in Oslo, Norway (2019) and The Central Finland Exhibition at Jyvaskyla Art Museum (2021). Currently a new version of carry on is being made for the Hong Kong Arts Festival.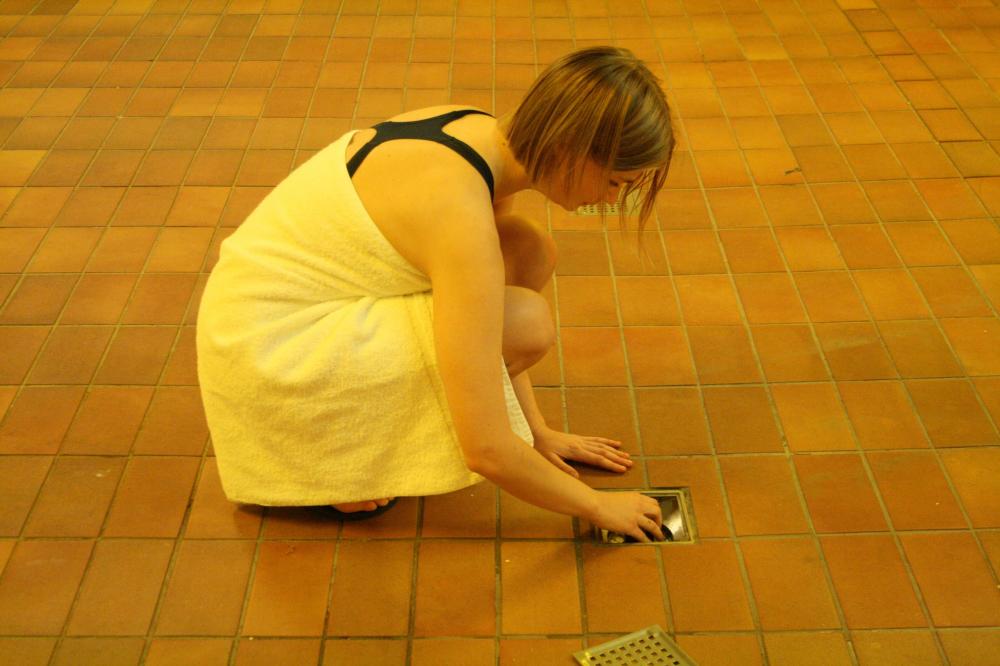 Concept & Direction: Heine Avdal, Yukiko Shinozaki
Created & performed by: Andrey Andrianov, Heine Avdal, Tale Dolven, Gabel Eiben, Ieva Gaurilcikaite, Ingrid Haakstad, Johann Loiseau, Roeland Luyten, Kayoko Minami, Yumi Osanai, Krisjanis Sants, Eivind Seljeseth, Veronica Thorseth
Yukiko Shinozaki, plus local performers
Sound design: Roeland Luyten, Johann Loiseau, Tetsuya Umeda
Text: André Eiermann, Gabel Eiben, Eivind Seljeseth
Dramaturgy: André Eiermann
Technical support: Culture Crew
Management: Bob Van Langendonck
Production: fieldworks (Brussels), Heine Avdal (Oslo)
Co-production: STUK (Leuven), PACT Zollverein (Essen), NPO Offsite (Tokyo), BIT teatergarasjen (Bergen), Black Box teater (Oslo)
With the support of:  Norsk Kulturråd, Vlaamse Overheid, Vlaamse Gemeenschapscommissie, apap-Performing Europe 2020 – a project co-founded by Creative Europe Programme of the European Union